It's people like you that get people like Jessica Phoenix to the Olympics.
A hit single, a best-selling book, an appearance in a TV show and now, a game!
GoGallop Studios, a leading Australian mobile games publisher, is thrilled to announce that Equestriad World Tour, a free to play mobile title that sees players jump into the world of equine care and equestrian sports, is now available on iOS devices worldwide.
Jessica mentors young athletes in ground-breaking TV show "All-Round Champion"
Tune into tvO's new TV show, which pits young athletes against each other in unfamiliar sports with help from sports stars where Jessica coached/mentored the Equestrian episode of this new series.
Celebrating Team Bronze at Lima Peru!
Jessica Phoenix and  Pavarotti rode into Canadian Equestrian history at Lima, Peru. Now winning their 5th consecutive Pan American medal. 
Photo Credit: Cealy Tetley  CET – Canadian Equestrian Team/Official Press Release
Tipperary Introduces Star Ambassador For 2018: Jessica Phoenix
Equestrians can help in Jessica's cause by going to
www.phoenixperformance.com
and purchasing a Tipperary 3015 Eventer Pro vest. Enter promo-code JPHOENIX18 in which a portion of the proceeds go towards Jessica's journey.
ROAR PUBLISHING INC. is proud to announce the release of
RISE: The Jessica Phoenix Story
by acclaimed journalist Julie Fitz-Gerald.
RISE tells the true story and remarkable journey of two time Olympian and 4 time Pan AM medalist Jessica Phoenix.
About the song Rise on What She Said
Jessica and Elyse Saunders chat with Kate & Kara on What She Said about about the song Rise and how Jessica's journey was an inspiration.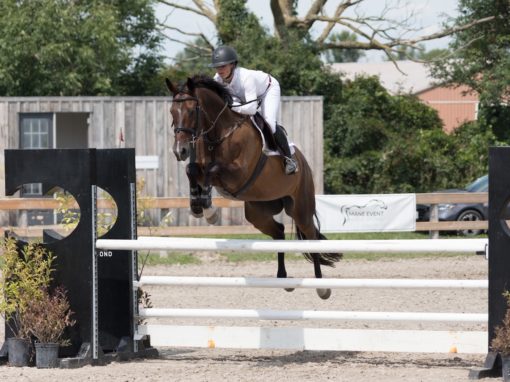 Get 10% off Dimples Stock-Tie-Pin
Create your own personalized stock-tie-pin… a timeless memento, just like Jessica's (pictured here) which she wore at ROLEX this past spring.
Enter the coupon code PHOENIX and get 10% off this and  other any purchase at Dimples.
Phoenix Equestrian Team Gear
Browse the Phoenix Equestrian Team Clothing Catalogue.
Sport has always offered the unique opportunity to celebrate achievement, both for athletes and supporters alike! It is people like you that make Olympians like Jessica. Thank you!